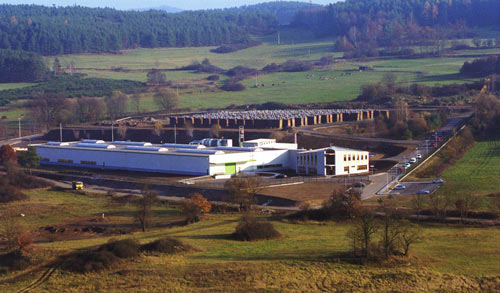 About the Company
We welcome you to the web pages of Spalensky- Drevene Listy, s.r.o. based in Kamyk nad Vltavou. The company was founded in 1990, when we resumed the interrupted family tradition of joinery established in 1888.
Our company has developed throughout 30 years of activity from a small factory into a modern organization equipped with top of the range technology from Weinig, Dimter, Neva, Friz and Mülböck - Vanicek.
Originally our main work became the production of profile mouldings from solid wood. These mouldings find their use in constructional carpentry, furniture making, picture framing etc. The majority of the products listed in the catalogue is kept in stock. We also offer bespoke machining to your own specification.
Our product range found a foothold on the Czech market, as well as further afield. It can be found in shops specializing in wooden products but also in big DIY- shops such as UNI Hobby or Hornbach.
Ladislav a Lubomír Spálenský